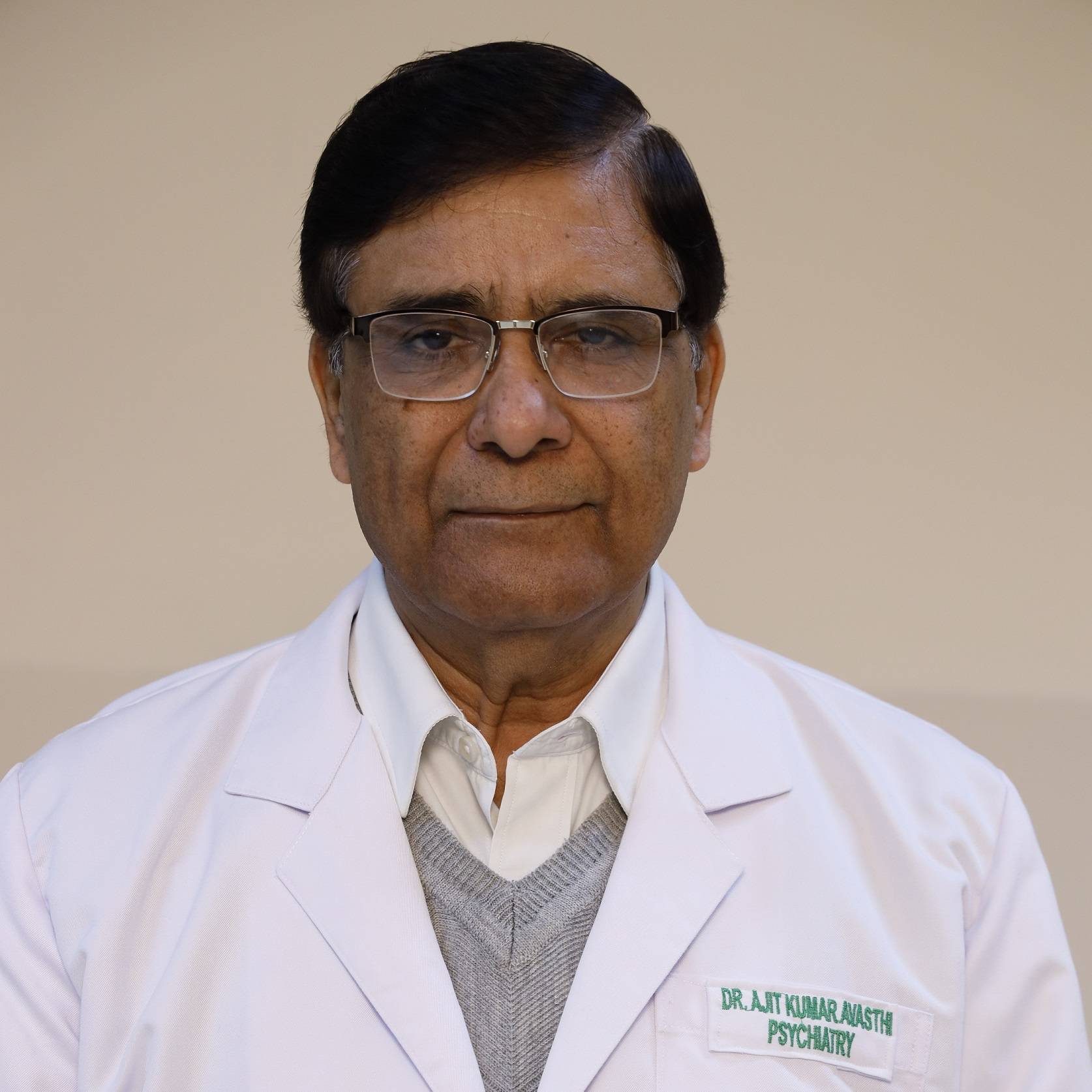 Dr. Ajit Kumar Avasthi

Fortis Medcentre, Chandigarh

Mental Health and Behavioural Sciences
View OPD Schedule
The doctor is available for consultation at multiple locations. Please choose where you would like to visit.
We use the class nav-pills instead of nav-tabs which automatically creates a background color for the tab
We applied clearfix to the tab-content to rid of the gap between the tab and the content
We use css to change the background color of the content to be equal to the tab
About Dr. Ajit Kumar Avasthi
Former Head, Senior Professor Department of Psychiatry,Postgraduate Institute of Medical Education and Research (PGIMER), Chandigarh, India., Clinical interest areas include schizophrenia, anxiety and mood disorders, human sexuality and its dysfunctions, and consultation-liaison psychiatry, President of Indian Psychiatric Society (2010) and President, Indian Association for Geriatric Mental Health (2017-19), Member, Institute Body of JIPMER, Puducherry(2019-23); MemberBoard of Management, Baba Farid University of Health Sciences,Punjab(2013-2023); was conferred Punjab State Award on Independence Day (2014), Chairman of Academic Committee of Govt. Medical College, Amritsar (2012-2018); Expert Consultant to Govt. of Punjab for improving Drug De-addiction Services in the State of Punjab (2012-2017); Member Task Force on Health and Medical Education under Punjab GovernanceReforms Commission (2012-2017); DirectorBoard of the Punjab Health Systems Corporation, Govt. of Punjab (2013 -17), Conducted more than 50 funded research projects, has guided 60 theses for Ph.D., M.D, MS, DM and MCh., Published over 350 original research papers in reputed journals.
Overview
MBBS, MD (Psychiatry) (PGIMER, Chandigarh)
Winner of prestigious Marfatia Awards (1989, 2012) and PPA-I Awards (1990, 1999, 2005, 2008, 2015) of the Indian Psychiatric Society, Dr. B.B. Sethi Award (2012), Dr. G.C. Boral - I Award of Indian Association for Social Psychiatry (2012,2017), IAGMH - INTAS Award of Indian Association of Geriatric Mental Health (2012, 2014,2015,2016,2017,2018), ICMR Dr. Vidya Sagar Award for Outstanding contribution to the field of Mental Health (2014), Was conferred Punjab State Award on Independence Day (2014)