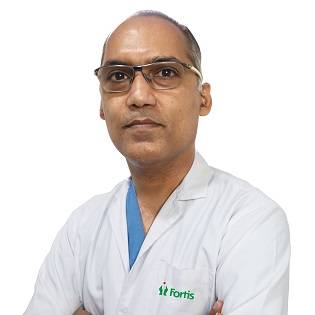 Dr. Ameya Udyavar
CONSULTANT CARDIOLOGY
Fortis Hospital, Kalyan

Cardiac Sciences | Interventional Cardiology
View OPD Schedule
The doctor is available for consultation at multiple locations. Please choose where you would like to visit.
We use the class nav-pills instead of nav-tabs which automatically creates a background color for the tab
We applied clearfix to the tab-content to rid of the gap between the tab and the content
We use css to change the background color of the content to be equal to the tab
About Dr. Ameya Udyavar
Dr. Ameya Udyavar specialises in Electrocardiology the treatment of heart beat problems (called arrhythmias) and heart failure. He is well versed in performing EP study and ablation of arrhythmias llike SVT and VT. He specialises in device implantations like pacemakers / defibrillators / biventricular pacing for heart failure patients and implantable loop recorders for syncope patients. He is one of the few cardiac electrophysiologist in the city who is trained in 3D-mapping of arrhythmias and specialises in ablation of atrial fibrillation (AF) and scar VT. He also performs Coronary Angiography and Angioplasty. Dr. Ameya Udyavar was trained in cardiac electrophysiology and devices at Taiwan and Australia.
Overview
MD (Med.), DM (Cardiology), DNB (Cardiology)