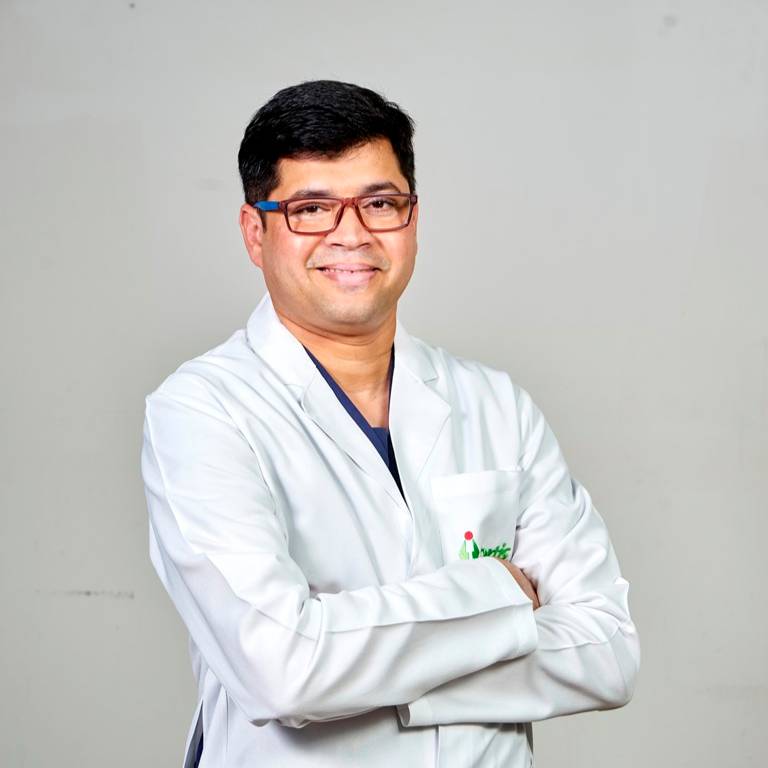 Dr. Amit Chaudhry
CONSULTANT ORTHOPAEDICS
Fortis Memorial Research Institute, Gurugram

Orthopaedics
View OPD Schedule
The doctor is available for consultation at multiple locations. Please choose where you would like to visit.
We use the class nav-pills instead of nav-tabs which automatically creates a background color for the tab
We applied clearfix to the tab-content to rid of the gap between the tab and the content
We use css to change the background color of the content to be equal to the tab
About Dr. Amit Chaudhry
Dr. Amit Chaudhry is an orthopedic surgeon with an experience of over a decade. He joined Indian Armed Forces and served in the premier hospitals of Indian Army, like Base Hospital, Delhi; Military Hospital, Kirkee - Pune (the orthopedic referral centre of Indian Army) and at Base Hospital, Sri Nagar (J&K) for a period of 14 years. During his stint in the army he has managed a humongous load of casualties and trauma cases with utmost efficiency. He has carried out numerous life and limb saving surgeries with exceptional results during his service in Armed Forces. He worked as an Assistant Professor at the esteemed Armed Force Medical College, Pune and has taught and trained many residents under him. After that he joined Columbia Asia Hospital, Palam Vihar, Gurugram as consultant. Dr. Amit Chaudhry has been performing complex orthopedic surgeries namely, arthroscopic surgeries, as well as open surgical procedures including, Joint Replacement Surgeries and management of orthopedic emergencies with utmost finesse.
Overview
MBBS;DNB Orthopedics from National Board of Education in 2011.
Awarded with "Director General BSF commendation card" for his relentless service and professional capabilities in Armed Forces Actively participated as member of medical team deployed for rescue operations in flood hit Kashmir-2014