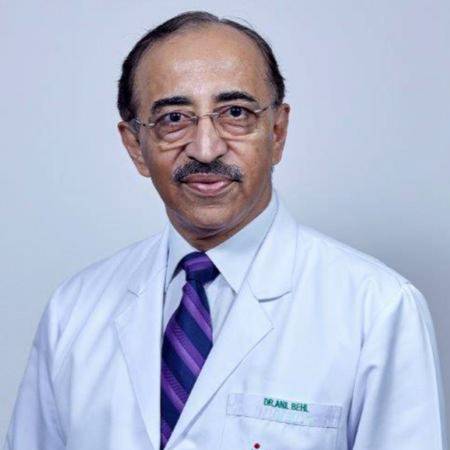 Dr. Anil Kumar Behl..

Fortis Memorial Research Institute, Gurugram

Plastic and Reconstructive Surgery
View OPD Schedule
We use the class nav-pills instead of nav-tabs which automatically creates a background color for the tab
We applied clearfix to the tab-content to rid of the gap between the tab and the content
We use css to change the background color of the content to be equal to the tab
About Dr. Anil Kumar Behl..
Dr. Anil Behl is an accomplished and skilled plastic surgeon with 38 years of experience. He has excelled in the field of Burns care, complex reconstructive and aesthetic surgeries. He obtained special training in Hand surgery in UK, 1993-94, in Craniofacial Surgery at Providence Hospital USA in 1994-95 and in Aesthetic Surgery in USA in 2000-01. In the armed forces he also rose to the position of the Director General of Medical Services of Indian Air Force. He was awarded the Ati Vishisht Seva Medal (AVSM) by President of India in 2010 and later appointed as Honorary Surgeon to President of India in 2013.