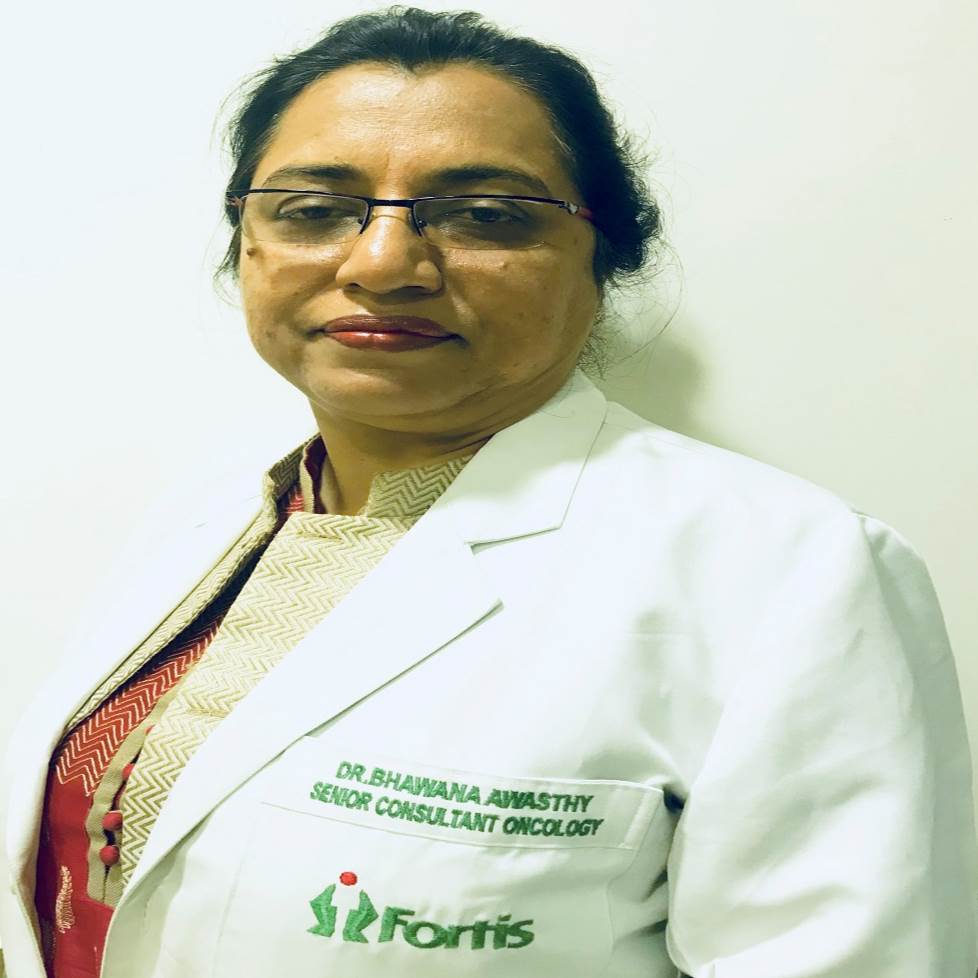 Dr. Bhawana Saddy Awasthy
CONSULTANT ONCOLOGY
Fortis Flt. Lt. Rajan Dhall Hospital, Vasant Kunj

Oncology | Medical Oncology
View OPD Schedule
The doctor is available for consultation at multiple locations. Please choose where you would like to visit.
We use the class nav-pills instead of nav-tabs which automatically creates a background color for the tab
We applied clearfix to the tab-content to rid of the gap between the tab and the content
We use css to change the background color of the content to be equal to the tab
About Dr. Bhawana Saddy Awasthy
Dr. Awasthy is a clinical oncologist with 20 years of combined clinical-practice and clinical-research experience. She has been involved in medical treatment and radiation therapy of solid tumors, and lymphomas. After 12 years at the All India Institute of Medical Sciences, New Delhi, she moved into the private sector, and has been practicing oncology in major private hospitals in Delhi. Her research responsibilities have included developing, designing and conducting oncology clinical trials, for the pharmaceutical industry and for academic institutions. She has published in peer reviewed journals, and has made multiple presentations at national and international oncology conferences.She has held leadership positions in the industry, organizing and managing both oncology research and global drug development. Among other things, this has included the planning of oncology biomarker research capabilities for a network of oncology hospitals in India. Her responsibilities have included oncologist group engagement activities at an international level, development of research committees and ethics committee systems and processes, following the requirements of the US FDA in an Indian setting.
Overview
MBBS, M.D (Internal Medicine), DNB (Internal Medicine), DNB (Hematology)