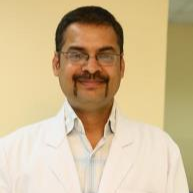 Dr. Manish Bansal

Fortis Medcentre, Chandigarh

Orthopaedics
View OPD Schedule
The doctor is available for consultation at multiple locations. Please choose where you would like to visit.
We use the class nav-pills instead of nav-tabs which automatically creates a background color for the tab
We applied clearfix to the tab-content to rid of the gap between the tab and the content
We use css to change the background color of the content to be equal to the tab
About Dr. Manish Bansal
Dr. Manish has completed his MBBS from MAMC, Delhi and Postgraduation from Safdarjung Hospital, Delhi. Following this, he has trained in Arthroscopic Surgery and Sports Injuries at premier Institutions in U.K. He holds a Diploma in Sports and Exercise Medicine from Royal College of Surgeons, Edinburgh, U.K. He has also trained in Knee, Shoulder and Hip Arthroscopy at Sportsmed SA, one of the largest Orthopaedic Hospitals in Australia. Area of Expertise include Arthroscopic surgery, particularly of the shoulder, knee, ankle and hip, including treatment of rotator cuff tears, recurrent shoulder dislocation, meniscal and ligament tears such as ACL tear amongst others. He has been awarded the N.T.S.E. Scholarship for academic excellence.
Overview
MBBS, MS (Orthopaedics), M.Ch, Diploma in Sport & Exercise Medicine (UK)