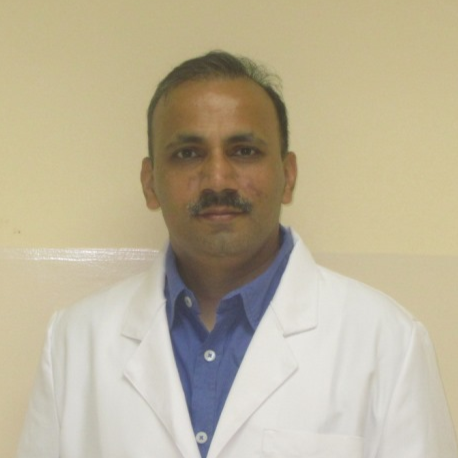 Dr. Mukesh Vats

Fortis Medcentre, Chandigarh

Ophthalmology
View OPD Schedule
The doctor is available for consultation at multiple locations. Please choose where you would like to visit.
We use the class nav-pills instead of nav-tabs which automatically creates a background color for the tab
We applied clearfix to the tab-content to rid of the gap between the tab and the content
We use css to change the background color of the content to be equal to the tab
About Dr. Mukesh Vats
Dr Mukesh Vats is a consultant Opthalmologist with more than 10 years of experience. He did M.B.B.S from RNT Medical College, Udaipur Rajasthan, MS (Ophthalmology) from R.N.T Medical College, Udaipur, Rajasthan University, Senior Residency from ESI Hospital, Okhla, Delhi and Fellowship in Vitreo Retina Surgery, from Aravind Eye Hospital & Post Graduate Institute of Ophthalmology, Madurai. Dr. Vats has vast experience and is well trained in Vitreo-Retina specialty from prestigious Aravind Eye Hospital, under the tutelage of world renowned Vitreo-Retina surgeons, Dr. P. Namperumalsamy and Dr. Kim Rama Swami. He has presented various papers in ophthalmology conference and published articles in International Journals such as American Journal of Ophthalmology. As a Retina Consultant at SGHS Eye Hospital, he has been instrumental in allotment and managing of diabetic retinopathy project funded by World Diabetic Foundation, Denmark. He has participated in various diabetic retinopathy related tele-medicine projects. He is a member of VRSI & FVRS. His area of expertise include creating awareness about vision loss related to diabetes.