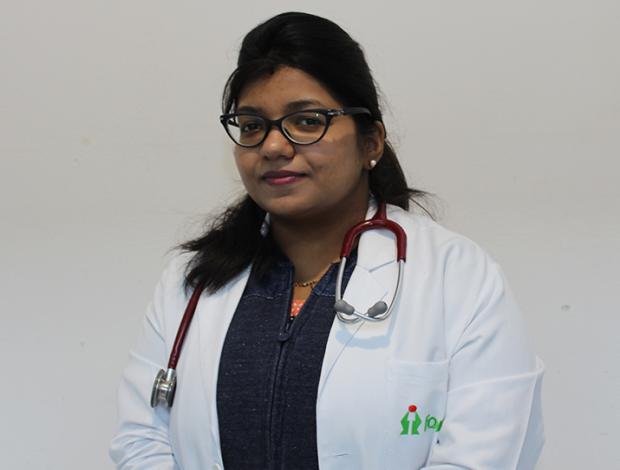 Dr. Neha Rastogi
ASSOCIATE CONSULTANT INFECTIOUS DISEASES
Fortis Memorial Research Institute, Gurugram

Haematology | Paediatric Haematology
View OPD Schedule
The doctor is available for consultation at multiple locations. Please choose where you would like to visit.
We use the class nav-pills instead of nav-tabs which automatically creates a background color for the tab
We applied clearfix to the tab-content to rid of the gap between the tab and the content
We use css to change the background color of the content to be equal to the tab
About Dr. Neha Rastogi
Dr. Neha Rastogi has a rich & varied experience of over 10 years and is a specialized medical professional in the management of infectious diseases of both national and international importance – COVID-19 with its sequelae, Tuberculosis - drug resistant, T.B of lung and other body sites, HIV infection and tropical infections- malaria, dengue, leptospirosis, and scrub typhus. She also has experience in diagnosis and management of transplant- both hematopoietic and solid organ transplant and cancer-related infections. She also had enormous experience in managing difficult fungal infections, deep seated joint and bone infections and various orthopedic and surgical site infections. She also has experience in dealing with neurological and neurosurgical, obstetric and gynecological, eye, ear and challenging skin related infections. She has been instrumental and pivotal in formulating COVID and Hand Hygiene policies at AIIMS Delhi. She has also worked closely with Centers for Disease Control and Prevention, CDC on aspects of infection prevention, control and device associated infections. She has also contributed to formulation of antimicrobial guidelines and app based on antimicrobial policy and stewardship. She also specializes in consultation and advice regarding vaccines and travel health. She takes keen interest in educational activities and research, and therefore has to her credit, an array of research work and publications.
Overview
MBBS, MD, DM (Infectious Diseases, AIIMS, New Delhi)