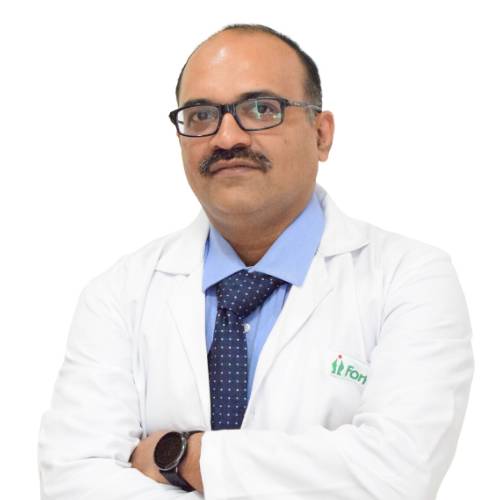 Dr. Ravindra B S
DIRECTOR & HOD GASTROENTEROLOGY
Fortis Hospital, Cunningham Road

Gastroenterology and Hepatobiliary Sciences | Gastroenterology
View OPD Schedule
The doctor is available for consultation at multiple locations. Please choose where you would like to visit.
We use the class nav-pills instead of nav-tabs which automatically creates a background color for the tab
We applied clearfix to the tab-content to rid of the gap between the tab and the content
We use css to change the background color of the content to be equal to the tab
About Dr. Ravindra B S
Dr Ravindra B S is one of the most eminent doctors in the speciality of medical gastroenterology, Interventional endoscopy and Hepatology with over 15years of extensive experience. He has a vast experience in Gastroenterology, Liver disease, Pancreatic disease, Inflammatory bowel disease like Ulcerative colitis and Crohns disease. He is an expert in the field of endoscopy with pioneer in, endoscopic ultrasound with more than 10000 procedures, ERCP, Spyglass cholangioscopy, Capsule endoscopy, enteroscopy and 3rd space endoscopic procedures. He has started Hepatitis support group, IBD support group and Pancreas support group for alleviation of pain and sufferings in these chronic diseases. He is a professional member of the Indian Medical Association (IMA), Indian Society of Gastroenterology (ISG), Society of Gastroenterointestinal endoscopy (SGEI). He is also a Member of the American Society of Gastroenterology (ASGE) and Fellow of Association of Interventional GI Endoscopy (AIGE).
Overview
MBBS,MD,DNB,DM-Gastroenterology
Dr. Ravindra has illustarious academic career with 5 Gold medals in MD, General Medicine and stood second in MBBS. He has also received an award from the former Prime Minister, Sri. Manmohan Singh and Wen Jabao, during the Indo-China Joint medical mission 2008. He has also been blessed to treat Shri Shri Siddaganga Swamiji (117yrs) Tumkur. Dr. Ravindra is a pioneer in Endoscopic Ultrasound and trains gastroenterologists in south India and across South- Asian countries. He is also the first to use GI bleed stents in Karnataka. He has several publications to his name and has delivered more than 100 lectures in various CME conferences. He has conducted EUS live international workshops & 5 GI masterclasses. He has the credit of starting RGUHS therapeutic endoscopy fellowship for 2 students per year, post MD and DNB in Medical Gastroenterology at his previous assignment and has trained 18 fellows till now.