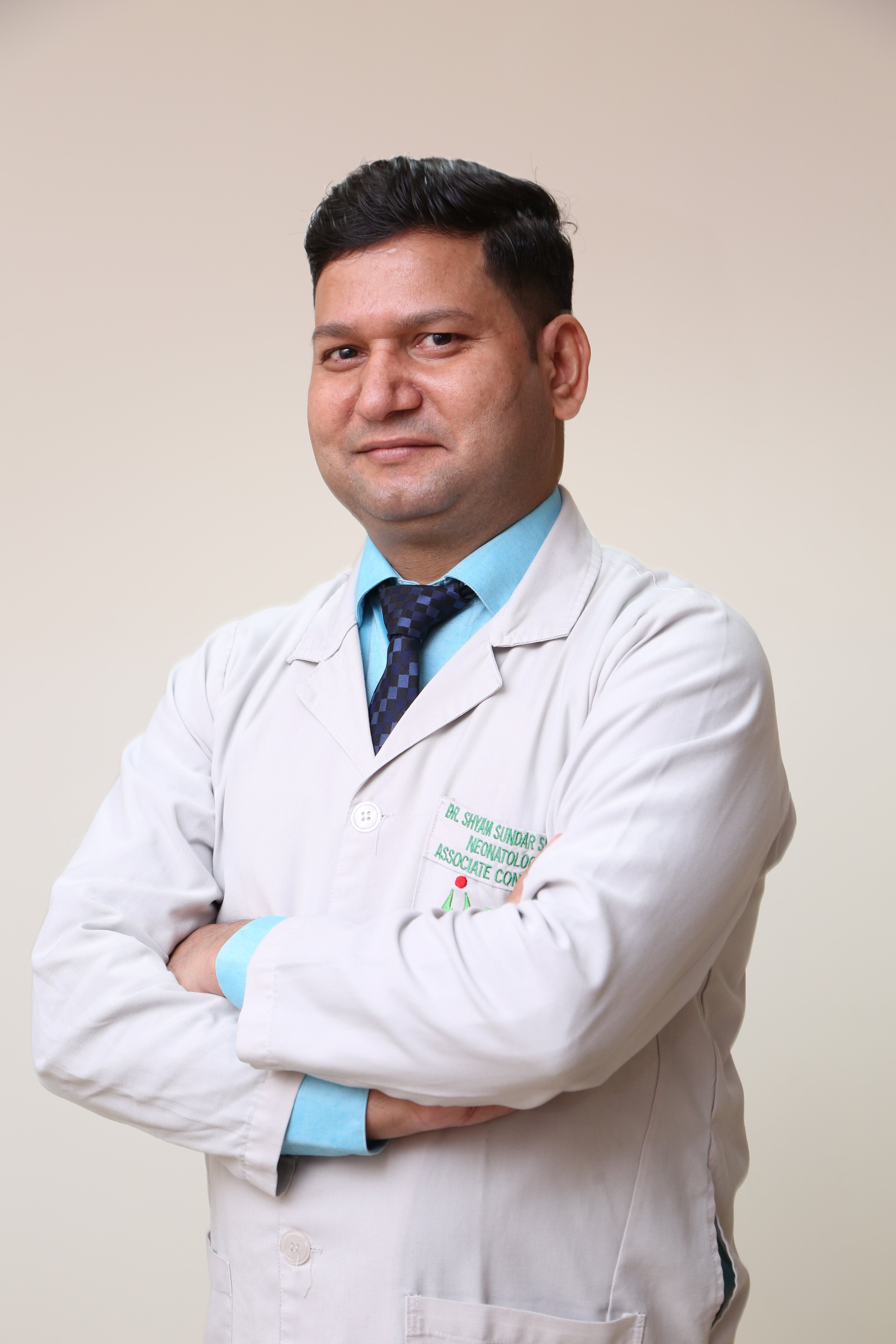 Dr. Shyam Sundar Sharma
ASSOCIATE CONSULTANT NEONATOLOGY
Fortis Escorts Hospital, Jaipur

Paediatrics | Neonatology
View OPD Schedule
The doctor is available for consultation at multiple locations. Please choose where you would like to visit.
We use the class nav-pills instead of nav-tabs which automatically creates a background color for the tab
We applied clearfix to the tab-content to rid of the gap between the tab and the content
We use css to change the background color of the content to be equal to the tab
About Dr. Shyam Sundar Sharma
Dr. Shyam Sundar has done his MBBS from Chengalpattu Medical College, Chengalpattu, Chennai. Subsequently, he pursued his DCH from Thanjvur Medical college, Thanjavur, Chennai. He has done his DNB (Paediatrics) from Fortis Escorts Hospital, Jaipur. Then he completed his DrNB Neonatology from Kanchi Kamakoti CHILDS Trust Hospital, Chennai. Dr. Shyam Sundar brings with him an extensive 12 years experience in pediatrics and neonatology (over 4 years post DNB, 51/2 years post DCH and 3 years DrNB, Neonatology training) in medical care management (both OPD and IPD), coupled with strong academic and relevant certifications. He has a good experience in ESTHER (Echography guided surfactant therapy) in preterm babies with respiratory distress syndrome. He has worked in Saket Hospital, Jaipur, SDMH and Fortis Escorts Hospital, Jaipur. His expertise in therapeutic hypothermia in hypoxic ischemic encephalopathy babies, and POCUS (point of care USG), Point of care 2D Echo, ESTHER (Echography guided Surfactant Therapy), Thin catheter surfactant therapy - LISA, MISA, Lung Ultrasound in ELBW and VLBW babies.
Overview
MBBS, DNB (Pediatrics), DrNB (Neonatology)