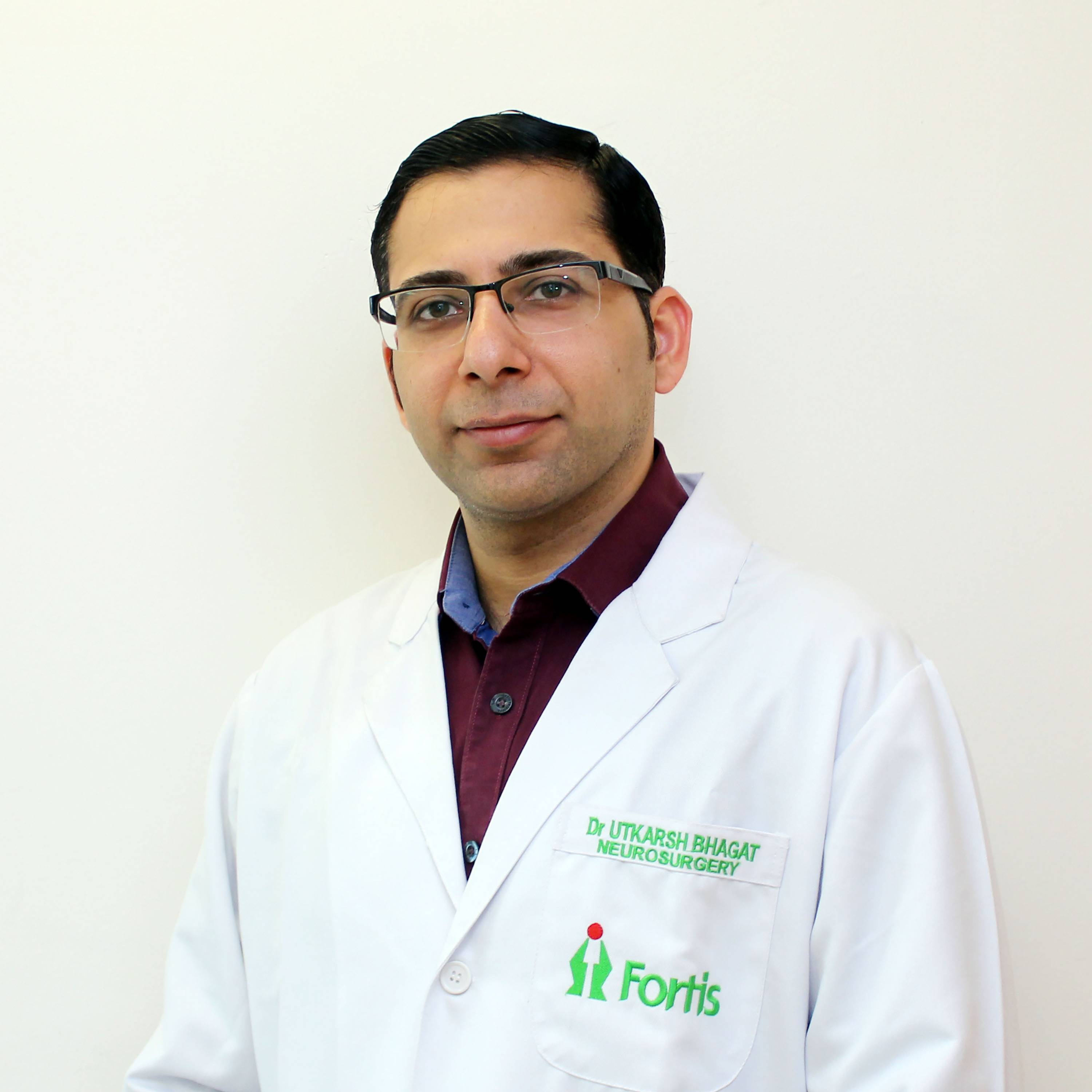 Dr. Utkarsh Bhagat
CONSULTANT NEURO SURGERY
Fortis Memorial Research Institute, Gurugram

Neurosurgery
View OPD Schedule
We use the class nav-pills instead of nav-tabs which automatically creates a background color for the tab
We applied clearfix to the tab-content to rid of the gap between the tab and the content
We use css to change the background color of the content to be equal to the tab
About Dr. Utkarsh Bhagat
Dr. Utkarsh Bhagat is an experienced Consultant with a distinguished history of working in the high volume neurosurgical centers at the quaternary care hospitals in India & abroad. With a strong foundation training from the prestigious AIIMS, New Delhi, he went on to pursue super specialty fellowships focussed on Neuro-endoscopy from Krankenhaus der Barmherzigen Brüder, Trier, Germany & Skull Base Microneurosurgery from International Neuroscience Institute (INI), Hannover, Germany. He is an accomplished surgeon with more than 3500 major neurosurgical procedures across the realm of skull base surgery, head and spinal trauma, endoscopic, stereotactic neurosurgery, instrumented spinal fusions, and minimal access (transportal) cranial and spinal neurosurgery to his credit. His compassionate attitude towards patient care has won him their trust and appreciation. He has a keen interest in the emerging knowledge in the field and has participated in several national and international conferences and workshops.
Overview
MBBS, M.Ch Neurosurgery (6 Years, AIIMS, New Delhi), Fellowship in Neuro-endoscopy & Skull base microneurosurgery (Germany)
For dissertation, retrospectively analyzed AIIMS 10 years data on 1) Craniovertebral junction anomalies and 2) petroclival meningiomas. Participated in various conferences, workshops, and CME. Performed/assisted in over 3000 major surgeries until now across the wide realm of neurosurgical specialty including skull base, spinal instrumentation, vascular, endoscopic, trauma, epilepsy, and functional neurosurgery.