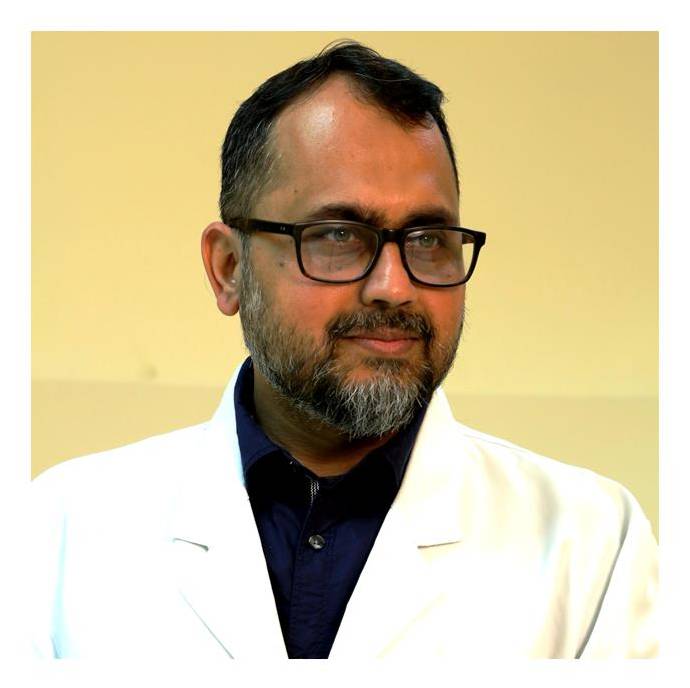 Dr. Zafar Ahmad Iqbal
DIRECTOR PULMONOLOGY
Fortis Hospital, Mohali

Pulmonology
View OPD Schedule
The doctor is available for consultation at multiple locations. Please choose where you would like to visit.
We use the class nav-pills instead of nav-tabs which automatically creates a background color for the tab
We applied clearfix to the tab-content to rid of the gap between the tab and the content
We use css to change the background color of the content to be equal to the tab
About Dr. Zafar Ahmad Iqbal
Dr Zafar is a Consultant, Pulmonology, Sleep and Critical Care at Fortis Hospital, Mohali.The department caters for 29 bed medical ICU, in-hospital and out-reach OPDs, Sleep lab, ward admissions, Pulmonology interventions like fibreoptic and rigid bronchoscopy, thoracoscopy etc.
Overview
DNB (Respiratory Diseases)
Topper of Medicine in MBBS, Topper of Preventive and Social Medicine in MBBS, Overall Topper of MBBS in College, Member of National College of Chest Physicians, Member of Indian Society of Critical Care Medicine