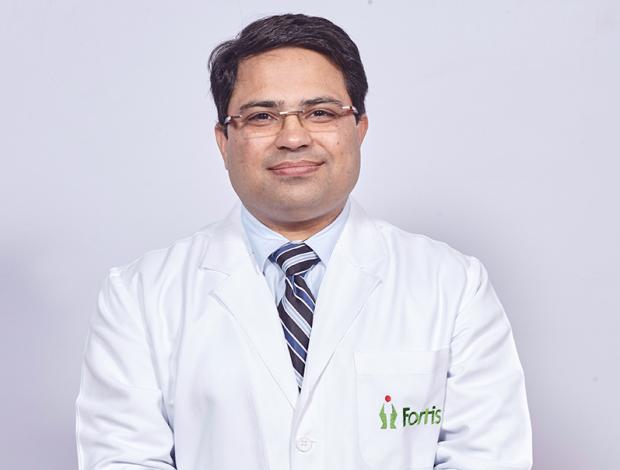 Dr. Vivek Vij
CHAIRMAN LIVER TRANSPLANT
Fortis Memorial Research Institute, Gurugram | Fortis Hospital, Noida

Organ Transplant | Liver Transplant
View OPD Schedule
The doctor is available for consultation at multiple locations. Please choose where you would like to visit.
We use the class nav-pills instead of nav-tabs which automatically creates a background color for the tab
We applied clearfix to the tab-content to rid of the gap between the tab and the content
We use css to change the background color of the content to be equal to the tab
About Dr. Vivek Vij
Dr. Vivek Vij is a pioneering liver transplant surgeon credited with developing living donor surgery and standardizing safety protocols to achieve the highest of donor safety since the donor safety profile since the time of its inception in the country. He is the first surgeon from the Indian subcontinent to publish a series of laparoscopic Donor Hepatectomy in 'Liver Transplantation'. He is the founder of Liver Transplantation and Hepatobiliary Sciences in Fortis group of Hospitals, starting a highly successful liver transplant program initially at its Noida center and then at Mohali. Dr. Vij and his team have a cumulative experience of performing more than 2500 liver transplants, having performed the majority of them at Fortis Hospital, Noida with a record 97% patient. Dr. Vij has to his credit the Lowest Biliary Complication rate (<6%) in Living Donor Liver Transplant (LDLT) worldwide.
Overview
MBBS, MS, MRCS (Ed.), DNB
Roche Preceptorship, University of Alabama, Birmingham, USA International Liver Transplant Society (ILTS), Chicago