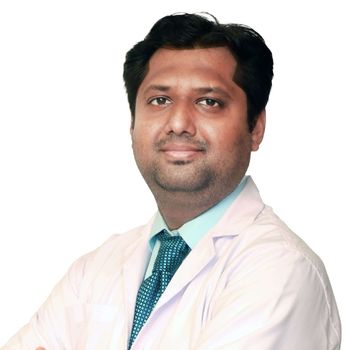 Dr. Harshit Shah
ASSOCIATE CONSULTANT SURGICAL ONCOLOGY
Fortis Hospital, Kalyan

Oncology | Surgical Oncology
View OPD Schedule
The doctor is available for consultation at multiple locations. Please choose where you would like to visit.
We use the class nav-pills instead of nav-tabs which automatically creates a background color for the tab
We applied clearfix to the tab-content to rid of the gap between the tab and the content
We use css to change the background color of the content to be equal to the tab
About Dr. Harshit Shah
Dr. Harshit Shah is associated with Fortis hospital as Surgical Oncologist. After completing postgraduate in General Surgery from K. B. Bhabha Municipal General Hospital in Bandra, his keen interest in the field of Oncology made him pursue superspeciality training as DrNB Surgical Oncology from Apollo hospital, Ahmedabad. He has expertise in treating cancers of Gastrointestinal system (Esophagus, Stomach, Colorectal), Gynaec-oncology ( Ovaries, Uterus, Cervix), Breast cancer including Breast Conserving Surgeries and Oncoplasty, Urological cancers (Kidney, Bladder, Penis and Testis), Oral cancers including thyroid and Salivary gland malignancies. He has been trained in Radical Surgeries including Cytoredyctive Surgery. His area of interest are Gastrointestinal, Gynaecological and Breast cancers with special interest in Research and Academics.