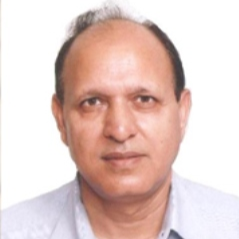 Dr. Jaivir Singh
SENIOR CONSULTANT
Fortis Medcentre, Chandigarh

Ophthalmology
View OPD Schedule
The doctor is available for consultation at multiple locations. Please choose where you would like to visit.
We use the class nav-pills instead of nav-tabs which automatically creates a background color for the tab
We applied clearfix to the tab-content to rid of the gap between the tab and the content
We use css to change the background color of the content to be equal to the tab
About Dr. Jaivir Singh
Dr Jaivir trained in Anterior Segment Microsurgery, Cornea Transplant and Eye banking. He is an expert in Phaco, glaucoma, squint correction and lasers. He has previously served 25 years in the Army Medical Corps and operated more than 5000 cases in Command Hospital in Chandimandir. Apart from managing Eye bank and Cornea Transplant Centre in the army, Col Jaivir has also managed Insurgency related ocular trauma in Jammu and Kashmir. He organised 3 National Level Eye Camps in various parts of the country and operated 1200 cataract cases in 11 days.
Overview
Col. Jaivir has been awarded the prestigious Vishisht Seva Medal by President of India for exemplary work in the field of Ophthalmology.