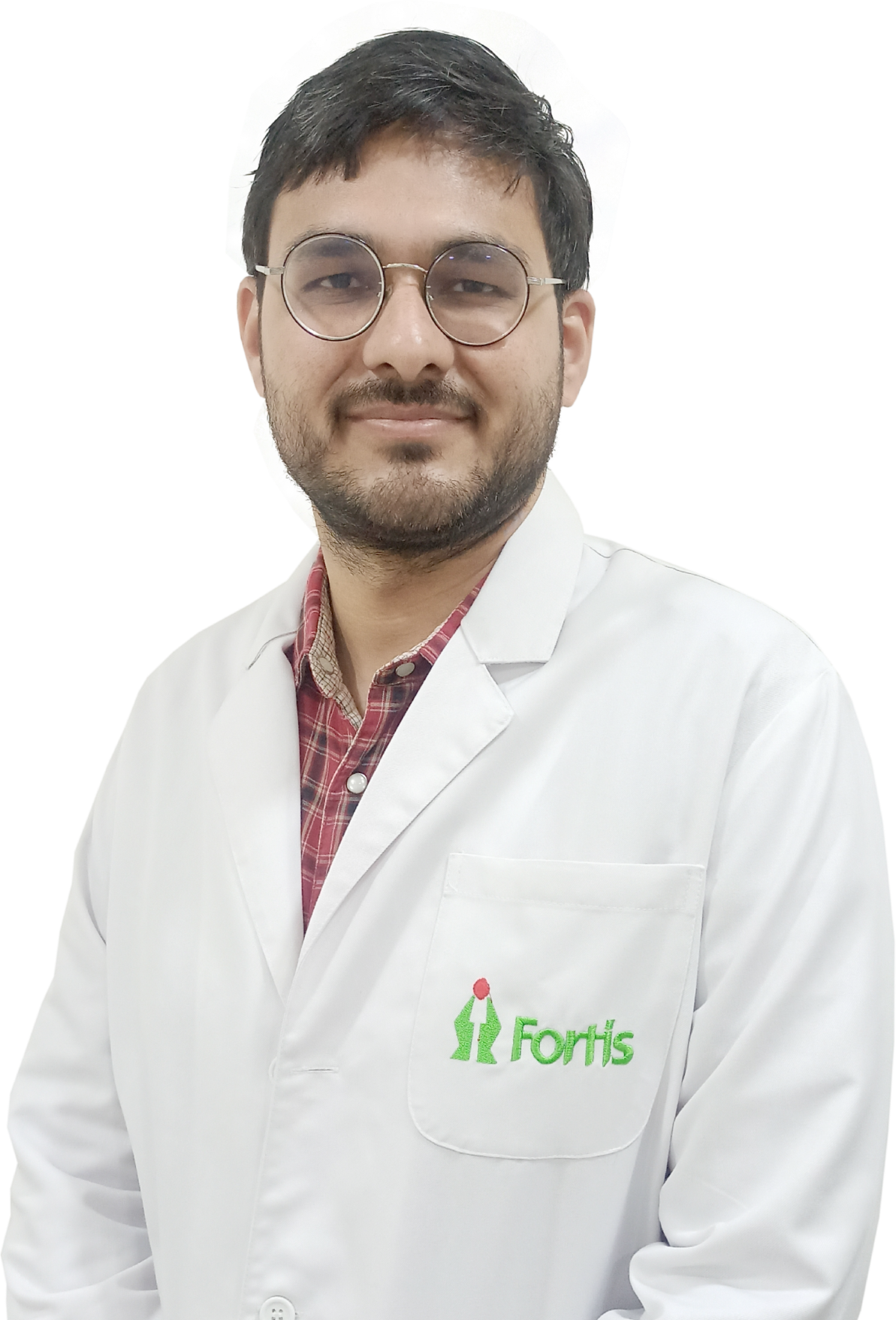 Dr. Vaibhav Tandon
ASSOCIATE CONSULTANT NEUROLOGY
Fortis Hospital, Ludhiana

Neurology
View OPD Schedule
We use the class nav-pills instead of nav-tabs which automatically creates a background color for the tab
We applied clearfix to the tab-content to rid of the gap between the tab and the content
We use css to change the background color of the content to be equal to the tab
About Dr. Vaibhav Tandon
Dr. Vaibhav Tandon is an Associate Consultant at Fortis Hospital, Ludhiana. Dr. Tandon did his MBBS from Government Medical College Amritsar in 2007. Then, he proceeded to complete his MD in General Medicine from PGIMER & Dr Ram Manohar Lohia Hospital in 2014 and DM in Neurology from Sree Chitra Tirunal Institute for Medical Sciences and Technology, Institute of National Importance under Government of India in 2020. He further specialized in Neuromuscular Disorders with a Post-doctoral Fellowship in 2021. He is proficient in treating different neurological disorders and has been trained for providing treatment for acute stroke care in a dedicated comprehensive stroke care centre. He also has special interests in electrophysiology and managing multiple sclerosis. He is a humble human being who is sincere towards his patients. Dr. Tandon has won awards in conferences some of which include best platform presentation in Kerala Association of Neurologists for his study on utility of vessel wall imaging in diagnosis of stroke patients.
Overview
MD(Medicine), DM(Neurology), PDF Neuromuscular disorders
Winner at Platform presentation in regional conference for the study titles High resolution vessel wall imaging for diagnosis and risk stratification in middle cerebral artery disease in 2020. Winner stroke quiz at Stroke summer school Bangalore in 2019. Second runner up for platform presentation at Indian National stroke conference in 2021.