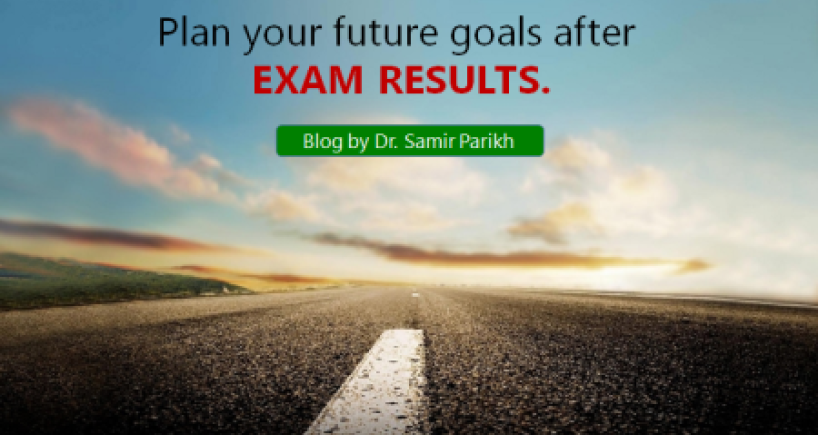 Mental Health and Behavioural Sciences
Planning The Future After The Exam Results
Dr. Samir Parikh
May 29, 2016
After the exam results have been declared, many of us end up spending a lot of time mulling over the results, wondering what went wrong and feeling disappointed, especially when the results do not match up to our or others; expectations. However, it is important to remember that these results have been declared, and rather than wasting time thinking about the past, this is the time to plan for the future. The following are some points to keep in mind while planning your future goals after your exam results:
Identify your strengths and your weaknesses.
On the basis of your academic performance, you would be able to objectively evaluate your own strengths and weaknesses. Use this evaluation to rule out options that are likely to serve as your asset as a career, and then narrow down your career goals for the future.
Do not give in to peer-pressure.
Each one of us is different in terms of capabilities, interests and personality types. Therefore, it is important not to get influenced by what your friends or peers are saying or doing. You need to remember to focus on your own self, as the decision to choose your career for your life should be based solely on your own accord.
Avoid dwelling on the past.
Remember, what has happened in the past cannot be reversed. Instead, shift the focus to what needs to be done next. Rethink your future plans and re-evaluate your career goals in the light of the result, keeping in mind the extraneous variables that are out of your control. In fact, it is not a bad idea to keep a back-up option as well, to ensure that you are better prepared for the future.
Be flexible.
At the end of the day, remember that no career should be binding for you. Despite the investment of time, money or energy that you or your parents put in to a particular career choice, there is always an option of switching to a more preferable option if the need arises. However, each decision you make serves as a learning experience for you, and none of your efforts are ever wasted in the long run.
Seek opportunities for practical exposure.
Before finalizing on a career choice, it is always beneficial to gain some practical exposure in the field prior to entering it blindfolded. Try to interact with or observe some professionals within the field, in order to gauge the real-world situation, and if you get an opportunity to intern or serve an observer-ship, you would be able to get hands-on information of the skills and the work environment.
Don't hesitate to seek help.
In today's world of endless options being available, it can at times get very confusing for the student as well as for the parents. In case you are unsure of your decision, do not hesitate to seek assistance from trained psychologists, who could assess the student's personality traits, aptitude and interests, and aid their career decision.
See Dr. Samir Parikh's profile here
Meet the doctor

Dr. Samir Parikh
CONSULTANT MENTAL HEALTH & BEHAVIOURAL SCIENCES | Fortis Shalimar Bagh
Mental Health and Behavioural Sciences | Mental Health and Behavioural Sciences | Psychiatry | Clinical Psychology
21 Years
900